January 16, 2010
I found a few new video clips on YouTube, in 3-D that give you a good idea how the digestive system functions. These clips are updates to the prior post on The Digestive System from 2008.
The first on the Digestive System traces a bite of food from the mouth until it is eliminated. (Click on the link to go to the YouTube site, if the video doesn't display below).
Other interactive online animation:
Digestive System from the National Geographic has an interactive way of looking at the digestive sytem. You can click to view certain parts of the system.
A normal, healthy digestive system this 2-dimensional one is from a constipation advice company in the U.K.
The Digestive Machine from Discovery Health. May appeal more to younger children, but it is kind of fun.
Entry Filed under: Bio 50,Columbia College,Health,Nutrition,Online Course. Posted in Bio 50 ,Columbia College ,Health ,Nutrition ,Online Course Tags: Digestion, digestive system, Understanding Digestion, Video Clips, video digestive system, Videos in Nutrition, YouTube Videos.
---

You make a decision about your health every time you take a bite or put something in your mouth.
iChapters for Books
Additional Online Links
Search
Tips for Suceeding Online
Textbook & eBook
Textbook:
eBook:
eBook: Understanding Nutrition
Science vs. English Papers
Meta
Online Diet Analysis
Archives
Got Used Books?
Well Tip of the Day
EWG's FoodNews
JEO Editorial Board Member
Living with Loss eBooklet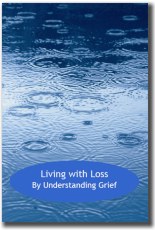 Copyright Information
© 2008-10 Kirsti A. Dyer MD, MS
Creative Commons License
, unless otherwise noted. Some rights reserved.
---