January 10, 2010
According to their official website:
In Food, Inc., filmmaker Robert Kenner lifts the veil on our nation's food industry, exposing the highly mechanized underbelly that has been hidden from the American consumer with the consent of our government's regulatory agencies, USDA and FDA.
If possible this film may be replacing Super Size Me this semester as the thinking about nutrition film and I show my Nutrition Students.
You can find out more about the film at their website, Official Food Inc, Movie Site.
Not only is this film designed to get you to think, but it may get you to change some of your eating habits and eating choices in the process.
Entry Filed under: Health,Health News,Media and Nutrition,Nutrition News,Truth in Advertising. Posted in Health ,Health News ,Media and Nutrition ,Nutrition News ,Truth in Advertising Tags: Food Inc Movie, Health Promotion, Healthy Foods, Healthy Lifestyles, nutrition advertising.
---

You make a decision about your health every time you take a bite or put something in your mouth.
iChapters for Books
Additional Online Links
Search
Tips for Suceeding Online
Textbook & eBook
Textbook:
eBook:
eBook: Understanding Nutrition
Science vs. English Papers
Meta
Online Diet Analysis
Archives
Got Used Books?
Well Tip of the Day
EWG's FoodNews
JEO Editorial Board Member
Living with Loss eBooklet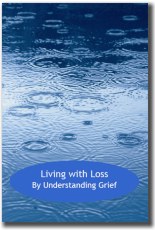 Copyright Information
© 2008-10 Kirsti A. Dyer MD, MS
Creative Commons License
, unless otherwise noted. Some rights reserved.
---